Try it - Like it Disclosure: Some posts are written in exchange for complimentary products or payment in order to share this information along with an honest opinion. Sponsored posts are also shared in order to receive a small amount to help support this site. Please see the Disclosure Policy document for further information. 
Blog posts : "projects"
April 6, 2013
Irina's Cute Box has a great idea for your make-up brush collection. Not only does it organize them, but keeps them aerated so bacteria doesn't bu…
March 14, 2013
The tutorial for these spindle beads has great step by step photos. But, the best thing about the tutorial is learning about making the tool that …
February 19, 2012
*Diane Fitzgerald offers a free project from Diane Fitzgerald's Favorite
Beading Projects, her new book now available! Get a PDF of her Fortune
Tell…
January 3, 2012
The Creators Exchange is a place for you to connect with the world of crafts. Share your projects, connect with fellow crafters and join in on discuss…
January 3, 2012
A site dedicated to teaching and sharing about beaded jewelry. Learn how to make jewelry with free bead patterns, free ebooks and more. Categories are…
January 3, 2012
Everyone needs a place to start and every beader is always searching for new beading ideas.
October 15, 2011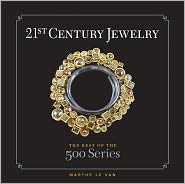 An incredible giveaway (U.S. residents only, through Oct. 26) of a set of 11 Lark Jewelry & Beading 500 Series art jewelry gallery books celebrating t…